Workshops/Public Speaking Engagements at

Active Spine & Sports Care
Community Education
Dr. Dimaano is devoted as a community-wide educator. He is always available to conduct various workshops/seminars for interest groups, clubs, or companies free of charge. Please feel free to contact the office if you are interested in having him speak to your group.
ChiRunning® Module I - Running Foundation and Basics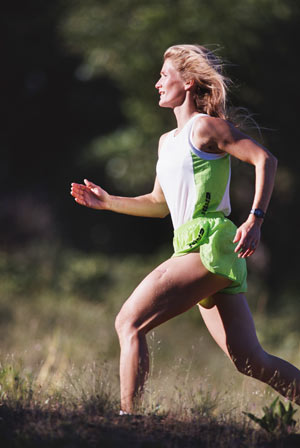 Having the proper running posture is important. When you know the proper running form, you will know how to prevent injuries and will be able to run effortlessly and without pain. This workshop will teach you just how to do that. You will learn how to propel yourself forward, increase your stride, and become much more efficient in your prose and running posture.
Dr. Dimaano will ensure that you will receive one on one time to enable yourself to understand the class fully and reach your maximum potential.
In this workshop, you will learn:
How to run more efficiently and prevent common running injuries
Foot Strike / Heel Lift
Arm Swing
Stride Cadence
Stride Length
Speed Control / Gears
Running Posture
As well as many running drills
Registration
It is important that you pre-register in order to guarantee your spot. All classes fill up rather quickly and in order to keep your spot you are required to pay for the workshop in full. Spots will not be held for runners who do not pre-register. The cost is $75 for a 3-hour workshop per runner and fresher courses are available for those who have already taken the course. Private/Semi private sessions are also available at an additional cost. However, these sessions must be scheduled ahead of time to ensure you that the spot is being held for you.
ChiRunning® Module II - Hill Training / Pre and Post Workout Care
Here you will learn how to run up and down hills the proper way, so that you will not be injured in any way. Dr. Dimaano will teach you how you can reduce shock to your joints. You will also learn how to negotiate those steep up hills without too much strain. The workshop will teach you how you can reduce the shock to your joints as well as gain more speed and efficiency.
This workshop includes topics, such as:
Review of Module 1
Pre and Post Workout Care
Stretches
Joint Looseners
"Run-able" Downhill

Body Position
Stride Length
Arm Swing

"Run-able" Uphill

Body Position
Stride Length
Arm Swing

Running With Relaxed Legs
Breathing
Program Development
Video Analysis (depends on class size and time)
NON Run-able Downhill

Body Position
Stride Length
Arm Swing

NON Run-able Uphill

Body Position
Stride
Arm Swing
Note: You must have completed Module 1 in order to take this course. Please contact the office to be placed on the registration list for the Module 2 workshop. Once the minimum amount has pre-registered, a Module 2 workshop will commence.
A few considerations and Things to bring: Restroom facilities are not always available, so please be prepared. It is important that you wear clothes that are suitable to the weather of the day. Proper running attire, sun block, water, and sunglasses are important items that you should bring with you. You may purchase Metronomes at each workshop.